Exhibition posters
Over the years Expocentre has generated an invaluable experience in creating posters for international exhibitions and trade fairs and it would be no exaggeration to call the company the founder of the trade-show poster art in Russia. The posters of Expocentre's shows reflect the history of the company as much as the entire history of the Russian exhibition business.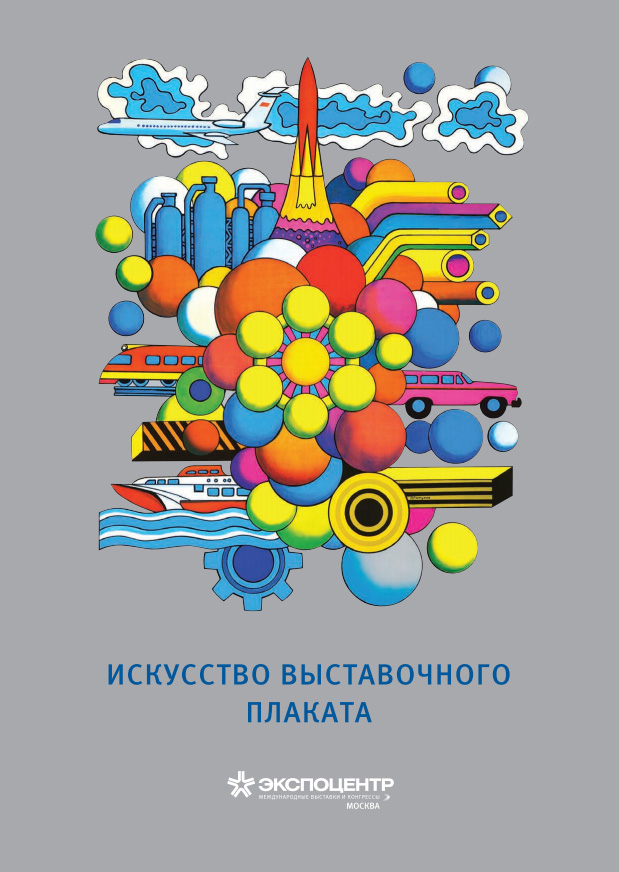 The Art of Trade-Show Poster
Download PDF
Expocentre has repeatedly taken international prizes for its exhibition posters, including at the prestigious competition in the city of Plovdiv (Bulgaria), which is held under auspices of the Global Association of the Exhibition Industry (UFI).
Exquisite laconicism of artistic graphics, bright color, and original design - all this distinguishes the art of the exhibition poster. Trade-show posters of Expocentre are a combination of the artist's talent and fantasy with a mastery of the material.
Each of posters is a work of artistic and historical value. It is a part of the Russian cultural heritage and at the same time a bright image of the most significant events of the Russian exhibition and congress industry, stages of the country's economy development.
In 2018, the exhibition "Trade-show poster art" was organised at Moscow metro station " Vystavochnaya". This event was timed to the Global Exhibitions Day. The exposition was visited by Muscovites and guests of our city, most of whom were participants and visitors of Expocentre exhibitions.